This is a tutorial that teaches you how to save hundreds of dollars on your dream hotel stays with just several mouse clicks. You will stay at exactly same hotel room and enjoy exactly same services. 
Go to web application https://FindOptimal.com/app/, enter your destination and check-in/check-out dates on the Input panel, enable the "Optimal Rate" option, and then click on the "Hotels" button.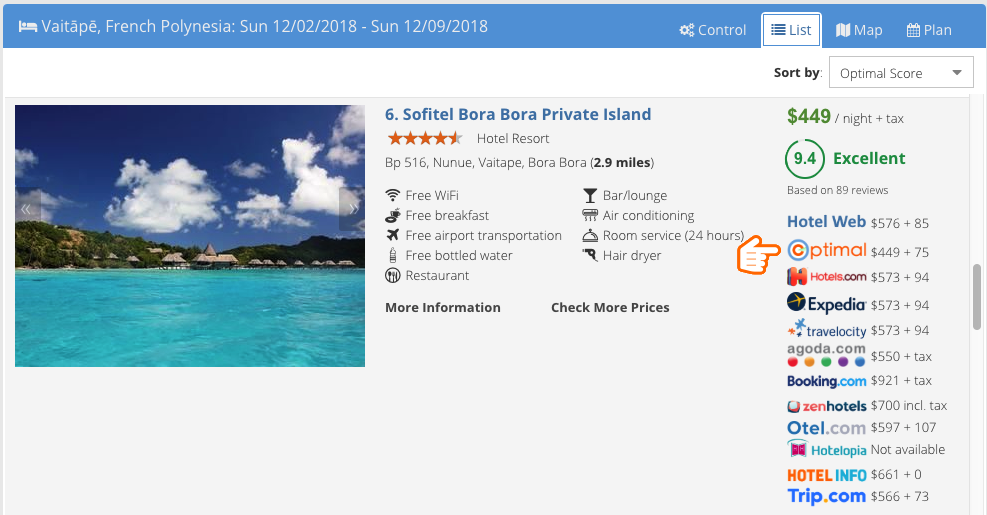 As a meta-search platform, FindOptimal compares prices from different vendors on the same hotel.
When there is an opportunity to save more with  reservation optimization, you will see an "Optimal" icon, as well as the price using the optimal approach.
When prices from some vendors are not displayed, you may click on the "Check More Prices" link to retrieve them.
Click on the "Optimal" icon, an optimal stay plan will be displayed on the "Plan" panel.
An optimal stay plan is a plan that saves you on a multi-night hotel stay by breaking a single reservation into several parts.
In our example, instead of booking 7 days with one reservation, you may book the first 5 days with one reservation, day 6 with a separate reservation, and day 7 with another.
Click on the "Chart" button at the top right corner. You will see how much you may save with the optimal stay plan.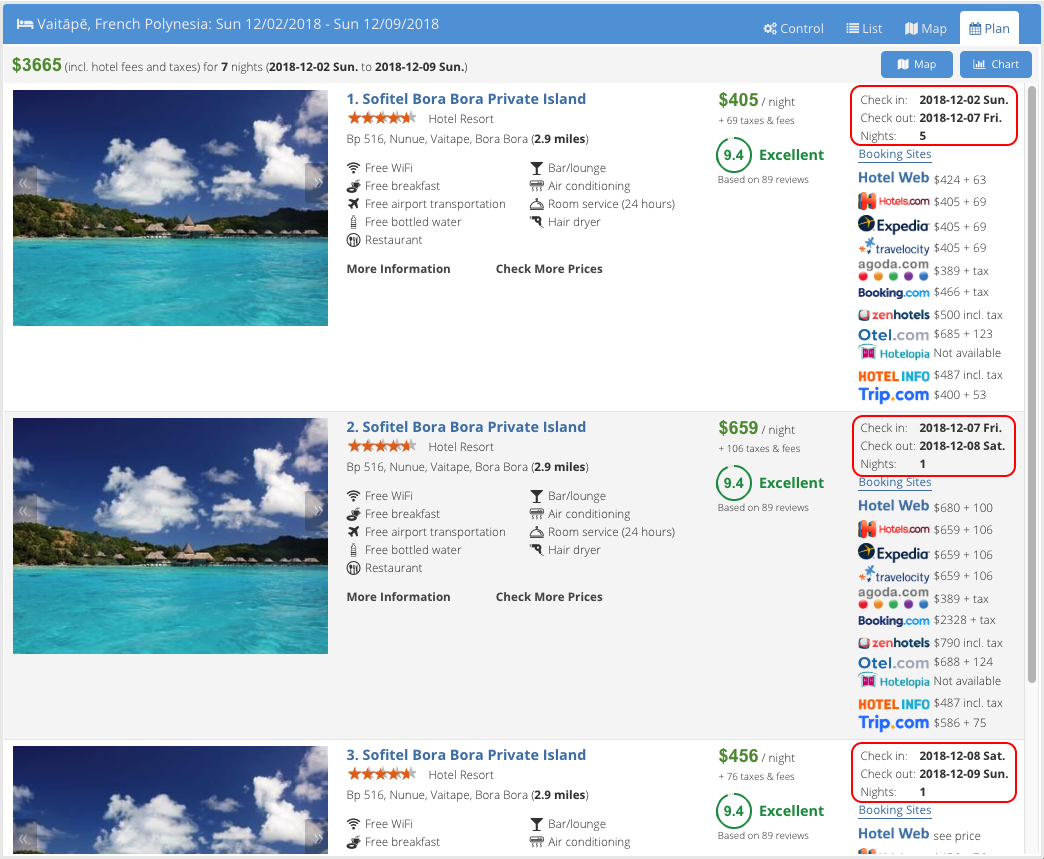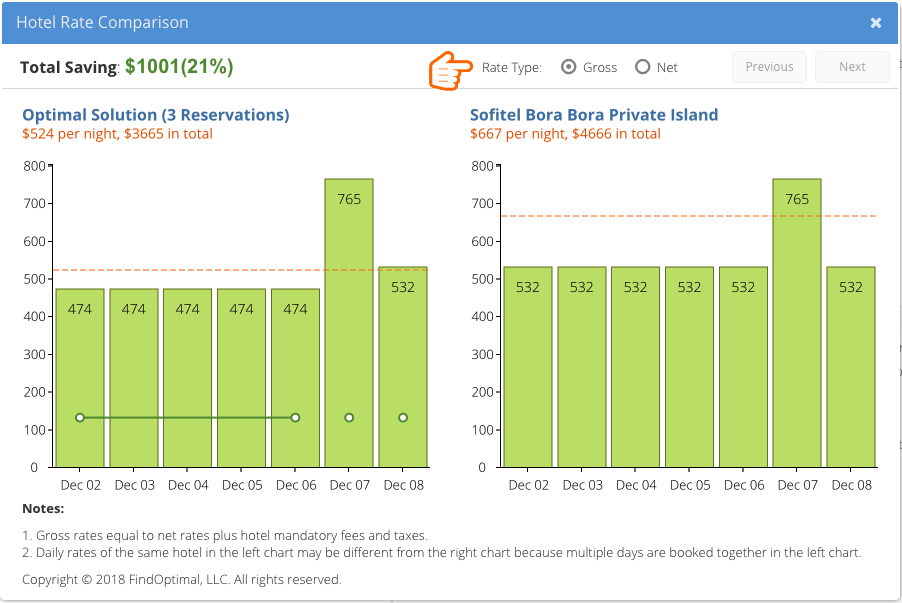 The optimal solution is displayed in the left chart. In our example, the first 5 bars are connected with a line segment, which means the first reservation should be done for those 5 days. Then, two single dots at day6 and day7 indicate those two days should be booked separated. The orange dash-line reflects average price per night.
The right chart is for a traditional single reservation of the same hotel. You would pay a price at the orange dash-line if you booked the hotel in a traditional way. The bar chart demonstrates price per day if each day is booked separately.
You may check the difference of two booking methods in terms of net price or gross price. A gross price includes tax, resort fees, etc. It is what you have to pay out of pocket. Therefore, the gross price is really what you should care about.
In our example, the optimal solution may save you $1,001 or 21%.
To enjoy the optimal rate, you should come back to the "Plan" panel and book each period separately.
Although the displayed optimal rate is calculated based on prices from one vendor (hotels.com), you are free to book each period with a vendor offering the best price. In our example, agoda.com has better price than others. So you may click on agoda.com's icon to complete the booking.
When you check in the hotel, just tell the front-desk you have multiple reservations. Don't worry! They will merge those reservations and keep you at the same room because that would save them cost and effort.