FindOptimal automatically finds hotel coupons for you. You may save extra on hotels by applying a coupon when you book a hotel with the following steps. 
Search Hotels in a Destination
Go to web application https://FindOptimal.com/app/, enter your destination and check-in/check-out dates on the Input panel, and then click on the "Hotels" button.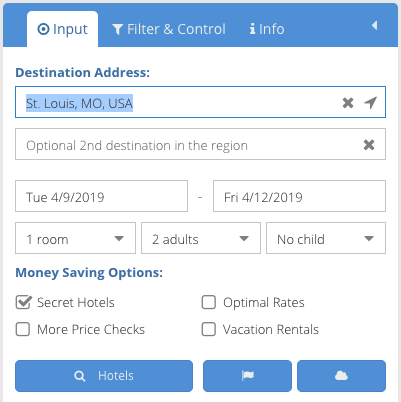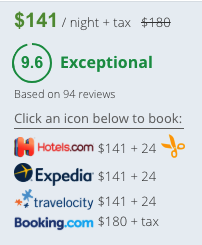 On the output list, you may see some scissor icons in the booking link block, which means that FindOptimal has found a coupon for the corresponding vendor.
Click on the scissor icon to open a message box.
A message box will pop up with detailed information about the coupon, such as coupon code, description, expiration date and conditions.
Click on the "Copy" button to copy the coupon code into your computer's clipboard.
Click "OK" to close the message box.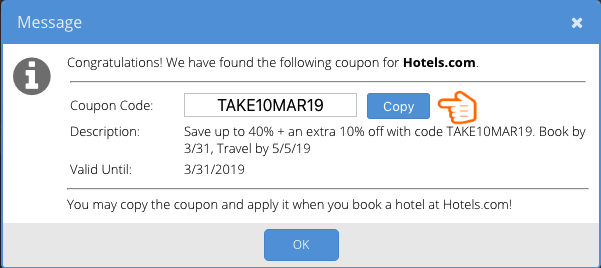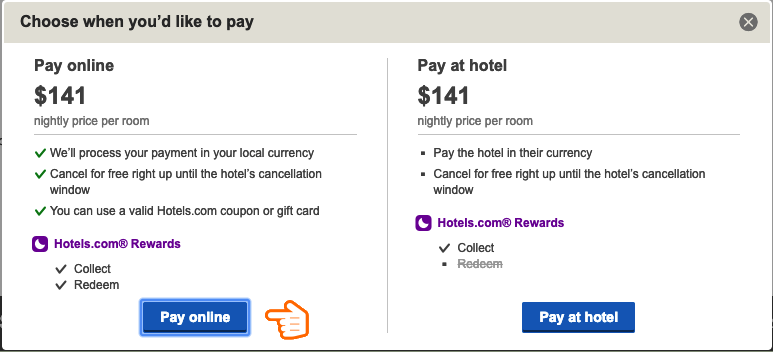 Click on the vendor icon to jump to the hotel booking page. In our example, the vendor is Hotels.com.
Review the deal and fill information required by the vendor. Some coupons are valid for pre-paid transactions only. In that case, you need to select "Pay online".
Find the place where you can use the coupon and paste what you have copied into the clipboard. For Hotels.com, you need to find and click the "Apply a coupon" link on the price panel.
No all hotels are qualified for a coupon. In some case, you may not find a place to apply the coupon.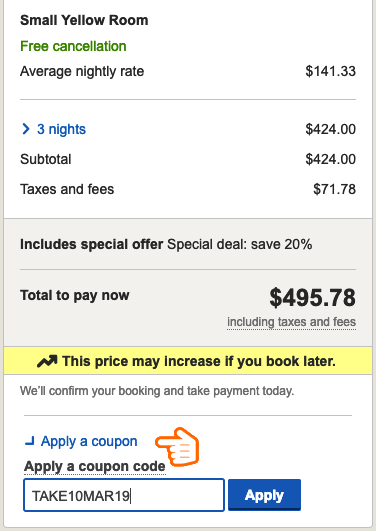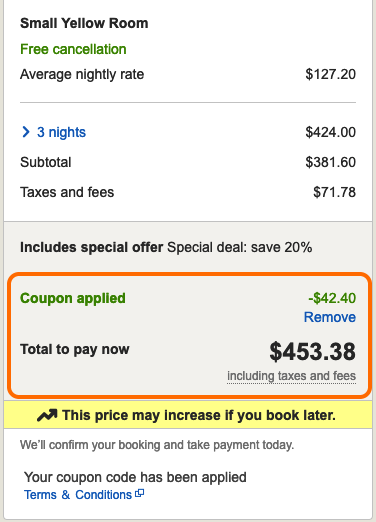 If the coupon is accepted, you will see discount is applied. In our example, you can see the savings after a coupon is applied.
Otherwise, you may see a message that the coupon is not valid for that hotel.